Hurricane/Tropical Storm Harvey 2017
When Harvey became a hurricane and the emergency services were put on alert, we setup in "Emergency Mode" with our ARES system in Washington County, Texas. Over a dozen local area repeaters were immediately linked to the VoIP Hurricane net, ARES net, SKYWARN, NOAA, WX4NHC Hurricane Center and later we were linked up with the Houston Transtar EOC. Making a network of literally hundreds of two way radio repeaters all over Texas. With the advent of the Allstarlink, EchoLink, IRLP internet link systems, thousands of repeaters across the United States had real time "Monitor Only" and "Transceive" mode of communications into and out of the effected area.
We even had media outlets monitoring the traffic on our repeaters...
We had streaming audio to a world wide network of streaming audio servers allowing people to listen in on their mobile phone devices...
We had over 16,000 keyups across 6 interconnected systems in less than 48 hours during the first part of the storm. Due to reboots, resets and some nodes falling off the grid with the flooding and devastation, we lost count after that!
The TexasRepeaterNetwork.net is very proud to be able to fascilitate this world wide communications ability in the midst of one of the most horrific and devastating storms the Texas Coast has ever suffered. It worked! It stayed up! And we served a need...
Many hams like this guy stayed glued to their shacks, listening for the latest information...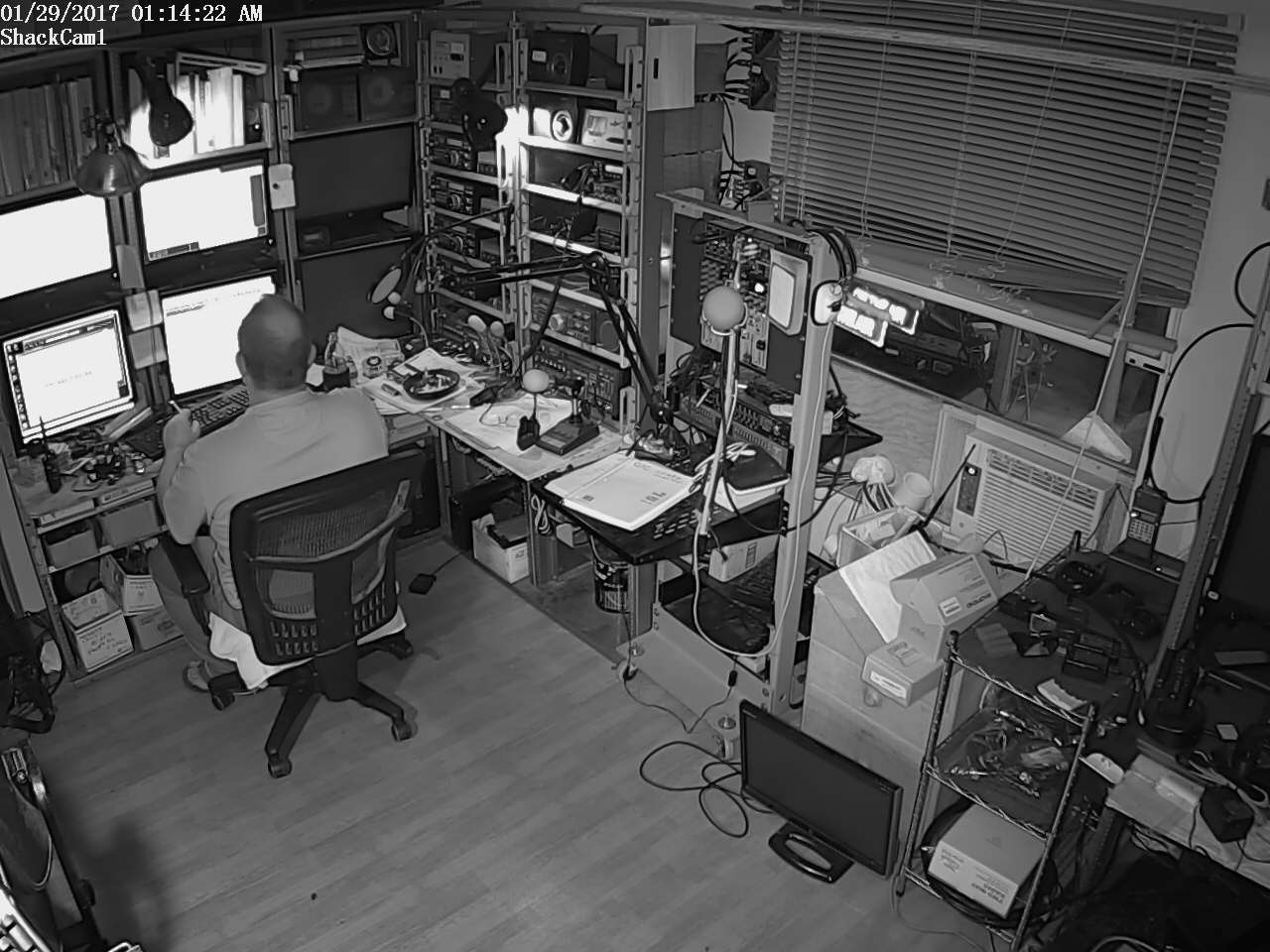 Many thanks to everyone who participated in the nets...